Serving Hood River and the Gorge.
Update for One Family Medicine June 2021
Please Read Current Newsletter
2020 brought many changes to our world and our lives. Many were hard and stressful yet in some instances it brought a certain clarity.  Such is the case with this practice and One Family Medicine.  Dr Pratt is now 100% virtual thru July 2021. Starting in August 2021 Dr Pratt will be stepping back from her practice to take time to shift her offering into a new direction.
To find out more information and if a consult is the right choice for you, please email Dr Pratt directly or call the clinic.
Please feel free to email or call with questions or concerns.
PLEASE NOTE OUR COvid-19 POLICY
**IMPORTANT** Due to the current outbreak of COvid-19 ALL visits will be conducted via Doxy.me- a HIPAA compliant platform. You will need access to a computer or phone with internet access during your appointment. Within 24 hours of your visit you will be emailed a link to the Doxy meeting. Please follow directions for logging in on that email.
TeleMedicine Questions
–'Will my insurance cover this?'- Insurance will be billed as normal but there is a chance that it may vary. As of now almost all insurances are covering telemedicine visits. A few (American Specialty Health, HealthNet and Cigna)  are unknown at this time but will be billed regardless. It is assumed that they will follow other companies and cover services of telemedicine at this time of crisis.
–'I think I need an exam'– If you have an issue that may need an exam  and do not have symptoms of COvid-19, please contact the office directly via phone or email. We will have in office appointments on a case by case basis.
-Telemedicine visits will run 15-45 minutes long. We can continue moving forward in your treatment and health plan by addressing on-going care, recent labs, etc. New patients can also establish care with a telemedicine visit.
Our mission at One Family Medicine is to provide the most comprehensive healthcare available. Our practice utilizes the most cutting edge medical science together with time-tested natural therapies. In providing true integrated care, we spend time learning about your life, your body and your concerns. Our patients come to us with specific concerns knowing that our care will be comprehensive and thorough. Our approach is rooted in Functional Medicine. By shifting the traditional disease-centered focus of medical practice to a more patient-centered approach, Functional Medicine addresses the whole person, not just an isolated set of symptoms. Functional Medicine practitioners spend time with their patients, listening to their histories and looking at the interactions among genetic, environmental, and lifestyle factors that can influence long-term health and complex, chronic disease.
Our vision is to help you and those around you achieve a state of vitality that will allow you to live life to its fullest. We are dedicated to contributing to the change in the healthcare model by treating the root cause of disease while fostering balance and health in our own families, our local community and our whole planet.
We offer a convenient location in Oregon-  as well as offer phone consultations/appointments for those outside our area. Our office  location is in beautiful Hood River.  Please see link to easy online scheduling below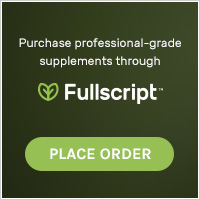 This website is our continued attempt to provide you a rich resource of information to better serve you. It contains answers to the questions that most patients ask. However, if you have any other questions not answered here, please contact us and we will be delighted to assist you.