Serving Hood River and the Gorge.
ADDRESS: 216 Cascade Ave #223, Hood River OR.  We are located across from Columbia Center of the Arts and above Allen's Fine Woodworking.
Our mission at One Family Medicine is to provide the most comprehensive healthcare available. Our practice utilizes the most cutting edge medical science together with time-tested natural therapies. In providing true integrated care, we spend time learning about your life, your body and your concerns. Our patients come to us with specific concerns knowing that our care will be comprehensive and thorough. Our approach is rooted in Functional Medicine. By shifting the traditional disease-centered focus of medical practice to a more patient-centered approach, Functional Medicine addresses the whole person, not just an isolated set of symptoms. Functional Medicine practitioners spend time with their patients, listening to their histories and looking at the interactions among genetic, environmental, and lifestyle factors that can influence long-term health and complex, chronic disease.
Our vision is to help you and those around you achieve a state of vitality that will allow you to live life to its fullest. We are dedicated to contributing to the change in the healthcare model by treating the root cause of disease while fostering balance and health in our own families, our local community and our whole planet.
We offer a convenient location in Oregon-  as well as offer phone consultations/appointments for those outside our area. Our office  location is in beautiful Hood River.  Please see link to easy online scheduling below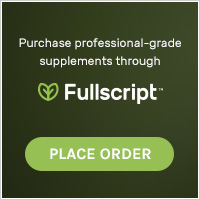 This website is our continued attempt to provide you a rich resource of information to better serve you. It contains answers to the questions that most patients ask. However, if you have any other questions not answered here, please contact us and we will be delighted to assist you.